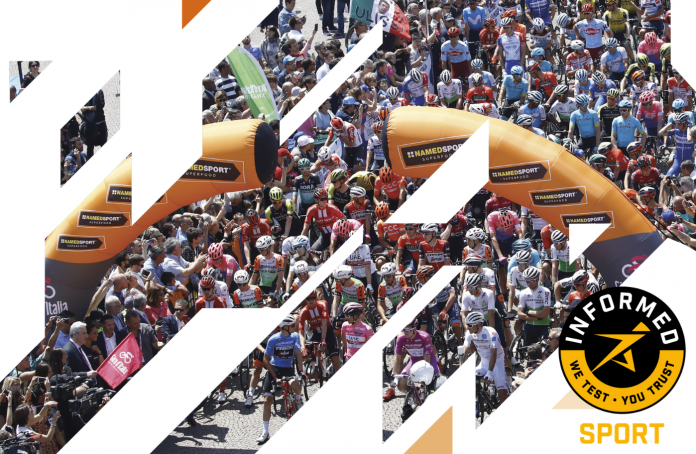 Informed Sport and NAMEDSPORT>: clean energy
Informed Sport is a globally recognized certification program that aims to certify the quality of products, suppliers and production facilities in the sports nutrition sector. Supplements carrying the 'Informed Sport' logo can boast the complete absence of more than 250 prohibited substances in their composition, thanks to tests carried out by an international anti-doping research and control laboratory that has been operating for more than 50 years.
More and more athletes, professionals and amateurs are looking for quality supplements to supplement their diet and are placing their trust in the reliability of NAMEDSPORT>, che da sempre dedica un'attenta cura alla selezione delle migliori materie prime which has always taken great care in selecting the best raw materials and rigorously controlling all the production phases.
This is why NAMEDSPORT> has undertaken to obtain Informed Sport certification as a further guarantee for its products, which are thus subjected to a high number of tests and analyses on an ongoing basis, the results of which, for each production batch, are published in real time on the dedicated website www.informed-sport.com.
NAMEDSPORT> was the first Italian brand to obtain this important certification with the product HydraFit>, which has now been followed by Omega 3 Double Plus, Aminonam Sport, CreaFast® and 100% Whey Protein Shake: a growing commitment that expresses NAMEDSPORT>'s desire to guarantee the end consumer high quality and safe formulations.