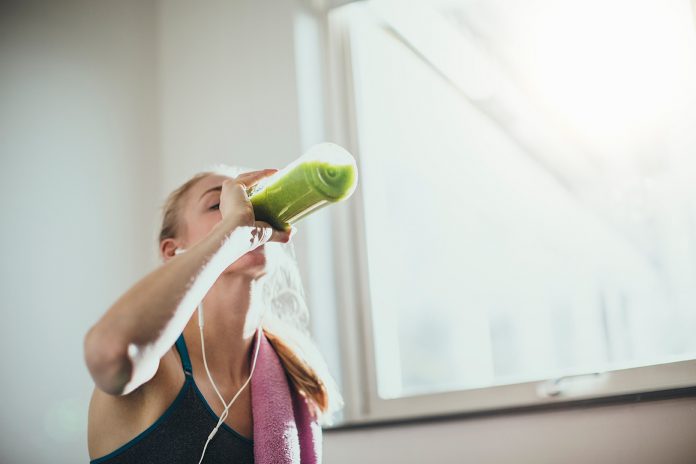 With a growing number of athletes adopting a 100% (or near enough) plant-based diet, the demand for supplements for vegetarians and vegans is growing. If you too have chosen the path of vegetarianism or veganism, there is absolutely no reason for you to consider the need for sports supplements an obstacle, as there are many vegetarian or vegan-friendly options available. Many NAMEDSPORT> supplements support your sports performance without the need for meat protein or ingredients of animal origin.
More and more green athletes and sportspeople
From sisters Venus and Serena Williams to footballer Sergio Agüero, from cycling champion Alberto Contador to Olympic champion Carl Lewis, from rugby player Mirco Bergamasco to professional triathlete and author of the book "Vegan Man" Fabrizio Bartoli, up to a fully-fledged association of vegan athletes. Whether they do it for ethical or wellbeing reasons, a growing number of athletes – even professionals and real sporting celebrities – are embracing the choice of being vegetarian, if not entirely vegan. Many of them say that the secret to their sporting success lies in their dietary choice. And, seeing the actual results they achieve, nobody could claim that it compromises their performance. What is certain is that there are more and more supplements for vegetarians and vegans to support their sporting performance.
Plan your diet properly
Recently, even the Academy of Nutrition and Dietetics, one of the most authoritative associations of non-vegetarian nutritionists, expressed a favourable stance towards a vegetarian and vegan diet for athletes, even at a competitive level. Of course, this is provided that such a choice is properly planned out and carefully followed in order to avoid nutritional deficits that can be serious. Protein, for example, should be taken from nuts, pulses, and oily seeds, but also high-protein grains such as quinoa. It is also important to pay particular attention to iron, calcium and vitamin D deficiencies, and to plan for a greater intake of nutrients and fluids in relation to the increased fibre intake which is inevitable in a 100% (or near enough) plant-based diet. In short, the advice given for anyone who wants to remove or reduce their intake of animal-based foods is not to improvise, especially if you are an athlete or sportsperson.
Vegetarian and vegan NAMEDSPORT> supplements
Over 70 products in the NAMEDSPORT> range are suitable for vegetarians and vegans. Most of our range is therefore vegan- and vegetarian-friendly. To find out more about which sports supplements are suitable for your green choice, you can refer to the "vegan-friendly" or "vegetarian" claims on each product page. To view your options more quickly, you can apply the "vegan and vegetarian" filter.
Soy Protein – Vanilla
 

YOU MIGHT LIKE TO KNOW THAT:

> In our range, you can find Ajipure® Ajinomoto 100% plant-based amino acids obtained with patented Ferment-A-PureTM technology.

Ajipure® amino acids – unlike most of the amino acids currently available on the market – are derived from the fermentation of natural plant-based carbohydrates.

BCAA Extreme PRO
> In our range, you can find energy supplements based on Isomaltulose Palanitose™, the only one with a 100% plant-based certification.
Sport Gel Orange
> You've finally found vegan protein bars that don't compromise on taste. They are palm oil-free, gluten-free, aspartame and acesulfame-free, with no chocolate coating – and they're incredibly tasty! They are our Vegan Bars, available in three different flavours.
Vegan Protein Bar